Jul 17 / 5 - 8 pm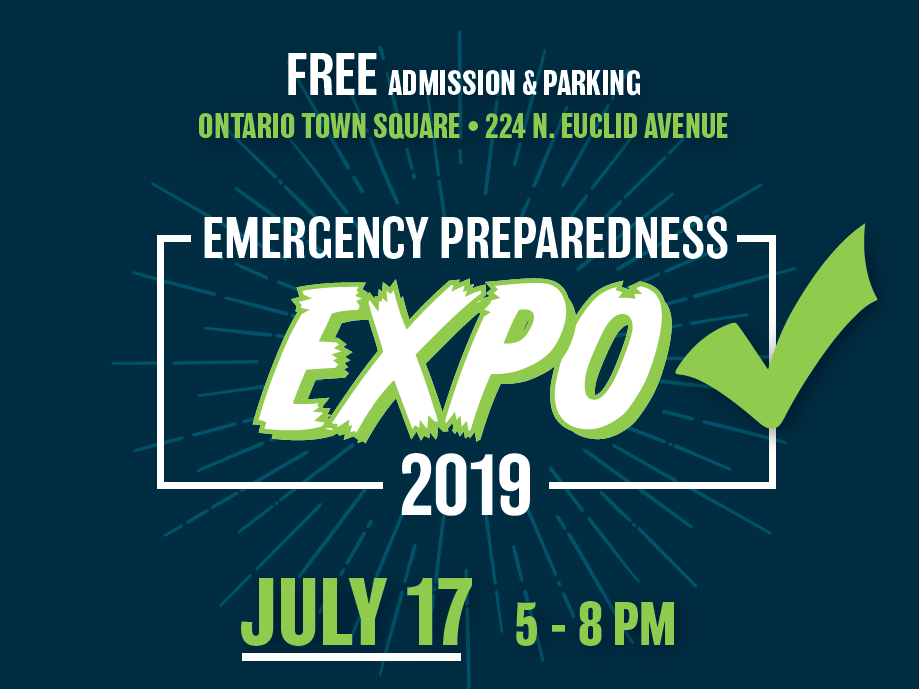 Learn how to prepare for any kind of disaster and talk to experts about safety, health and wellness.
Take a ride on the Seismic Simulator and experience what a real earthquake feels like.
See and buy the latest and greatest in emergency preparedness kits and supplies from local vendors.
Stay for the Summer Concerts in the Park at Ontario Town Square!
Free entertainment for the entire family, food, vendors and more.
Some of this year's exhibitors are: American Red Cross, Southern California Edison, Southern California Gas Company, Listos, San Bernardino, Ontario Fire Department, Ontario Police Department, and the Ontario Community Emergency Response Team.
Visit www.ReadyOntario.com for more info | Presented by the Ontario City Council